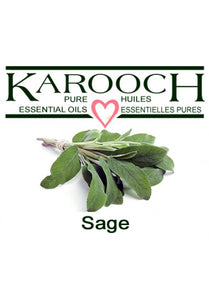 Name: Sage, Spain, Salvia officinalis
Bottle size: 10ml, glass
Plant parts used: Herb/Leaves and flowers
Extraction Method: Distillation
Blends With: Bay, Bergamot, Geranium, Ginger, Lavender, Melissa, Myrtle, Niaouli, Orange and Rosemary
Safety precautions: Dilute before use, for external use only. Oral toxin, abortifacient. Only to be used under extreme care!